Newham Shire
C C Clementime
Sometimes a lizardfolk, sometimes a human, always causing trouble.
Description:
Bio:
C C Clementime was an oni who had taken up residence in the greater Derby area. She owned a business selling sought-after goods, magical and mundane, as well as providing specialized services of all sorts.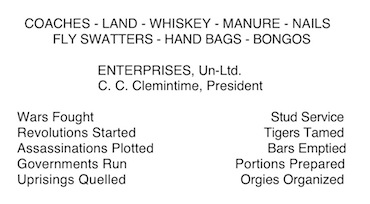 She had taken over as the leader of the local Lizardfolk town. In addition, she was deeply interested in an apprentice, Aurora Darkmagic. Her sidekick was A Goblin.